News
Shanghai Joyal tells you how to reduce the frequency of blockage of jaw crusher
Time: 2020-05-29
Speaking of the
jaw crusher
, it is an indispensable crushing equipment on the stone production line, mainly used when it is crushed once. Because of its simple structure, jaw crusher can crush large particles of ore raw materials, the maintenance cost is not high, so it is very popular with customers. The jaw crusher mainly relies on the principle of two jaw plates squeezing each other so that large materials can be broken into small particles. Due to its working characteristics, it is easy to cause the material to get on the jaw plate. If the material gets too much, it will be easy to cause the material to block. The jamming phenomenon of the jaw crusher is inevitable, but how can the frequency of jamming appear in the jaw crusher? Let Shanghai Joyal tell you.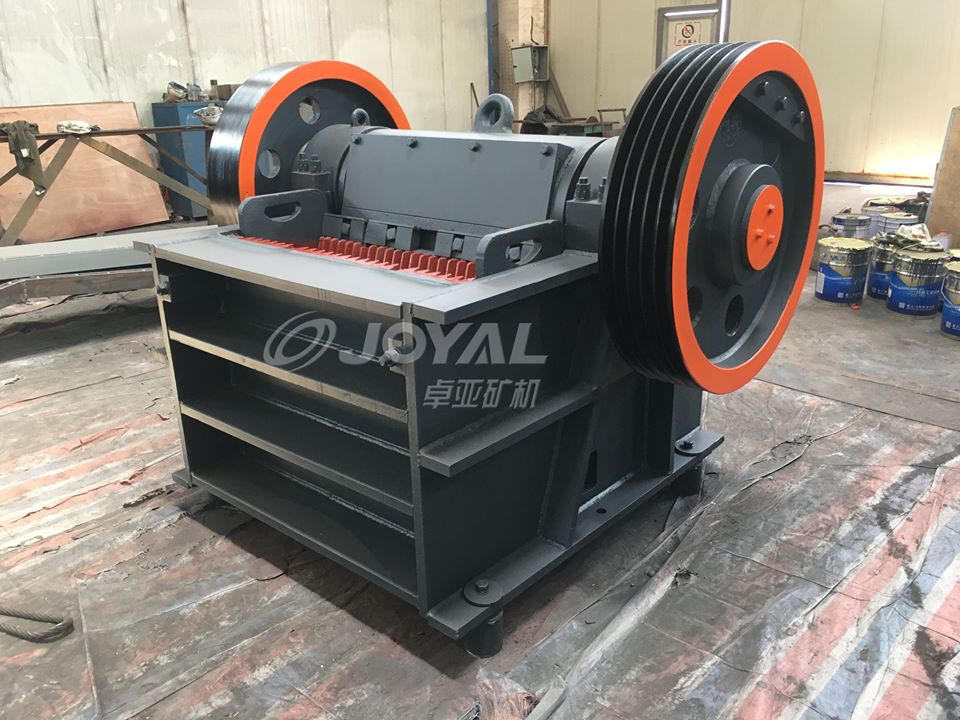 When material clogging occurs, many people are shut down to deal with it. Frequent switching on and off not only does not have a good service life for the equipment, but also reduces production capacity, so reducing material clogging is very important. We can use the sound and light indicator The way to feed the jaws is because the running current of the belt conveyor is related to the lower cavity. As the following cavity has a lot of materials, it is easy to cause the jaw crusher to stop. Therefore, we have formulated it according to the current characteristics of the conveyor. This set of plans. When the electric bell and alarm system of the crusher flashes, connect with the electrical appliances built in the relay. When the plate conveyor reaches a set current, the relay will pull in and the signal light will indicate. When the downstream machine mediation and the slab conveyor current is zero, the alarm system will indicate, at this time, the feeder will stop feeding, thus preventing the jaw crusher from blocking.
If you want to have a complete set of stone production line, you need to understand the basic working principle of each crushing equipment, so that when the machine fails, you can solve the problem in time. As the primary crushing equipment, the jaw crusher should be regularly cleaned and maintained, which can reduce the frequency of failure of the jaw crusher.