How to configure the silica crushing and processing production line equipment? What equipment is available?
<
Silica is the general name for quartzite, vein quartz, and quartz sandstone. The main component is silica. Both chemical and physical components are relatively stable. After a series of processing such as crushing, it is widely used in building materials, chemical industry, chemistry, and metallurgy. and many other fields.
Silica is a high-hardness rock. The general configuration of a silica crushing production line is: feeder, jaw crusher, cone crusher, screening machine, conveyor belt, etc. If there is a need for sand making or grinding, a sand making machine and grinding mill can be configured accordingly.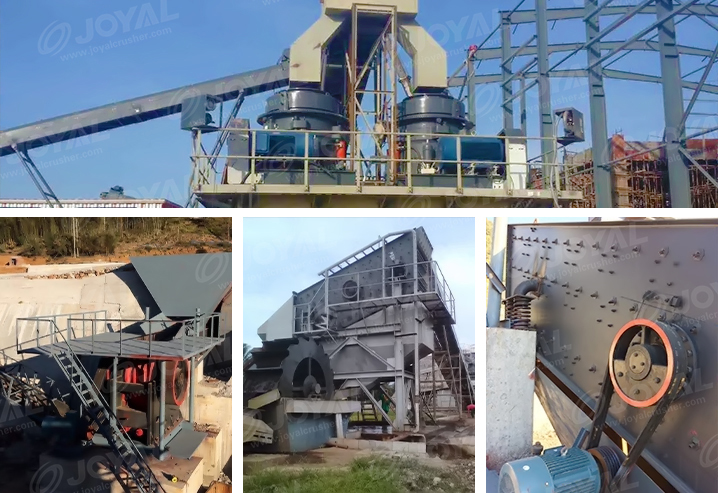 Jaw crusher + cone crusher
The classic combination of silica crushing stage equipment. As a coarse crushing equipment, the jaw crusher has a strong crushing capacity and can handle both soft and hard materials. The structure is simple and easy to operate. The jaw plate is made of high manganese steel wear-resistant material, which is more sturdy and durable. It has CJ European Edition, PE jaw crusher and other series are available.
Hydraulic cone crusher is a fine crushing equipment for silica. It realizes crushing, cavity cleaning, iron protection, automatic lubrication and other functions through hydraulic cylinders. It adopts the laminated crushing principle. The finished product is cubic in shape, has less needle and flake content, and has better quality. It has single A variety of cavity types such as cylinder, multi-cylinder, fully hydraulic, and composite are available to meet your different production needs.